Deployment of LinkSpace is as flexible as the software is:
you can configure it yourself
our expert users can configure it for you
or a combination of both
In all cases our objective is to ensure that you have a fully functional tool that complements your process and users. We have the joint aim of training you to use our system and training ourselves to understand your business so that we can provide you with a high level of support.
A Typical Deployment Plan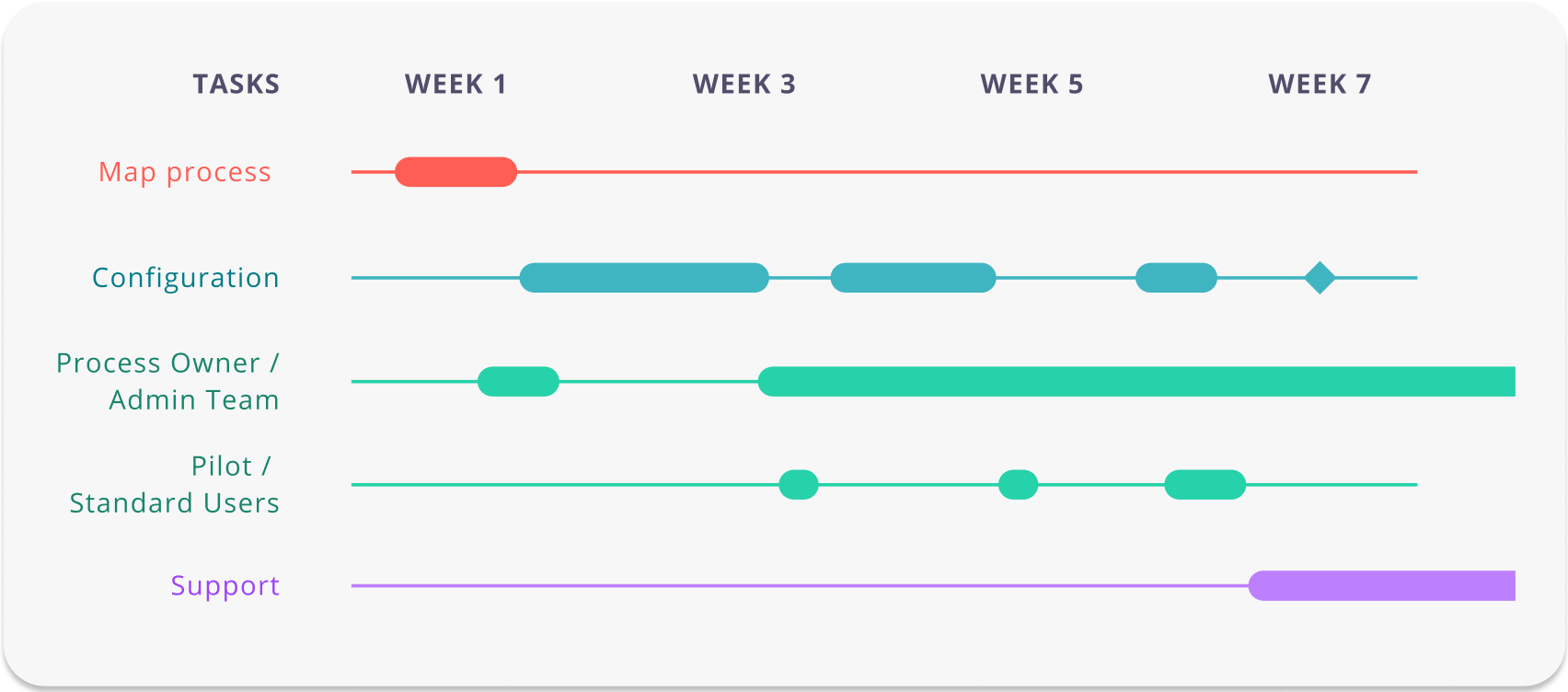 Working for the public sector?
LinkSpace can be procured by direct award from the Crown Commercial Service G-Cloud framework.
See how LinkSpace could revolutionise your business process now with a free consultation and trial.